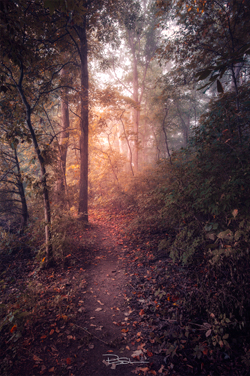 My View on Photography
Like most landscape photographers, I enjoy a connection and fascination with the outdoors. Photography gives me purpose, challenging me to look at the world differently and to share that experience with others. I've always enjoyed the creative process, but landscape photography allows the freedom to do so independent of outside influences or restrictions.
Being from the Midwest, my work does not consist of distant mountain ranges, dense forests, sand dunes or beautiful beaches; although I wish it could. Rather, I focus on old barns, hay bales, fence lines, small ponds, woodlands and other undiscovered treasures that make up the midwestern landscape. I then try to capture these subjects in a unique and compelling way, that connect with people, and present them through print or digital format.
Price and Sizes
I don't publish prices on the website due to constantly, evolving, print media but may in the future. My prints are modestly priced but not cheap. Prices are generally the same from print-to-print but will vary based on size, format, materials and edition type. My most common print sizes are: 8x12, 12x18, 16x24 and 20x30.
Limited Editions (LE) carry a premium over Open Edition (OE) prints, and all are 100% guaranteed for 30 days and carry a one-year limited warranty.
If you have any questions pertaining to print sizes, media or pricing, please see the "How to Order" section below.
How to Order
When it comes to prints, I'm old-school. Ordering prints can be very personal, and with all the print mediums and available sizes, I prefer to work directly with clients. If you make a personal connection to any of my prints and wish to place an order, please contact me at info@pixstarr.com.
Paper Prints
Paper prints are exclusively on Hahnemhule FineArt paper because of its archival-quality and ability to produce a broad, tonal range, sharp images, and has the rich feel of genuine art paper. Prints up to 12"x18" are printed in-house using Canon printers and ink; large format prints are provided by Velham in St. Louis (www.velham.com). Due to variations in equipment and special cropping, all prints are (not) available in the same sizes.
Aluminum Prints
For even greater brilliance and depth, I offer aluminum prints in a variety of sizes. This unique process infuses ink directly onto specially, coated aluminum sheets. The surface is easy to clean, scratch resistant and ready to hang, creating a clean look that will enhance any room in your home or office.
Copyright
All images viewed on this website are protected by U.S. Copyright laws.
Shipping Information
Prints purchased from Pixstarr are printed when orders are received. Each order is carefully packaged to prevent damage and shipped using the USPS.
A flat shipping rate is applied to each completed order and includes all handling fees.
Average delivery time is 3 - 5 days from date of shipment.
Return Policy
To begin the return process, please call: 217-827-0067.
I offer a 100% satisfaction guarantee. If for any reason you're not completely satisfied, I will gladly accept a return for exchange or refund (less S&H), provided the item is returned within thirty (30) days from date of shipment, and it is returned in perfect condition.
Please return the item(s) in the same packaging it was shipped in. Include a copy of your invoice (packing slip), along with a brief explanation stating the reason for the return, and your preference for exchange or refund. If you no longer have your invoice, please include your full name, address and order number, if possible.